If you have been thinking about selling your Shoreline, WA home this year, your plans might have gone slightly awry due to Coronavirus. Now we are lock-down again and people are wondering what is going to happen.
Right now we are seeing a lot of pent-up demand from the Spring uncertainty continuing to play out in our very competitive housing market. In a "balanced" market, we might see 6-months of inventory on the market, but now we have less than one month's worth. In fact, homes are continuing to be snapped up by buyers at full price (many at above-market rates due to competitive bidding situations in entry-level price point homes) and the average days on market in both King and Snohomish Counties are under 3 weeks.
What about Winter?
Many sellers who I have been speaking to lately have an idea in mind that they would like to wait until "next spring" to sell their homes. This may or may not be the best fit for you.
Many folks rightly think there will be a lot of buyers out at this time, but buying in Spring and moving at the end of the school year (a typical timing-strategy for many families who don't want to move their kids out of school) may not be as compelling this year.

Consider These Current Market Conditions:
Kids and families are stuck working and living together, this is creating a crunch and many people are ready to move NOW.
Interest rates are at a very low rate, making homes affordable to borderline first-time-home-buyers who may not have otherwise been able to afford a home. When rate go up, these buyers may again be priced out of the market.
Inventory is very low right now. There are a lot of buyers and not very many sellers. This means if you ARE selling, you have a lot of hungry buyers in the marketplace who will fight over your property.
Buyers Are Moving FAST: A True Story
In fact, I just got some buyers under contract on their first home this weekend. They had been renting and were pre-approved with a VA loan. We were out looking at two properties in their price range on Friday, we got a text alert a new home had come on the market while we were out in the field, and went to go look at it 2 hours later. We made an offer that evening, at 11:30PM and went under contract the same day.
The seller got a full-price offer and a fast sale. The buyers were willing to move quickly on the deal (the wife had only seen a video of the home) and make a decision quickly because they knew what they wanted and they wanted to be the first one in line to get the property and avoid being outbid.
Are You Concerned About Selling?
Some sellers are concerned that if they do sell their home, they won't have anywhere to move to, as they will be stuck in the buyer's shoes. So let's talk about that.
One way to handle this concern is with doing a rent-back. Our buyers have been very flexible in allowing sellers weeks or even months after closing to continue to live in the home (renting it from the buyers) while they look for their new place.
Another way to go is a contingent sale. You can find the new home you like, put an offer on it, and say your offer is contingent on selling your current home. You know your current home will get snapped up fast in today's market, so there is little risk to YOUR seller if you go this route.
Also, while there is fierce competition amongst first time home buyers in lower price points, I have seen more expensive homes sit a little longer, and if you are a move-up buyer, you may be in a less competitive marketplace.
Let's take a look at the bigger picture. The experts are predicting strong continued activity.
Winter Will Bring a Flurry of Activity to the Housing Market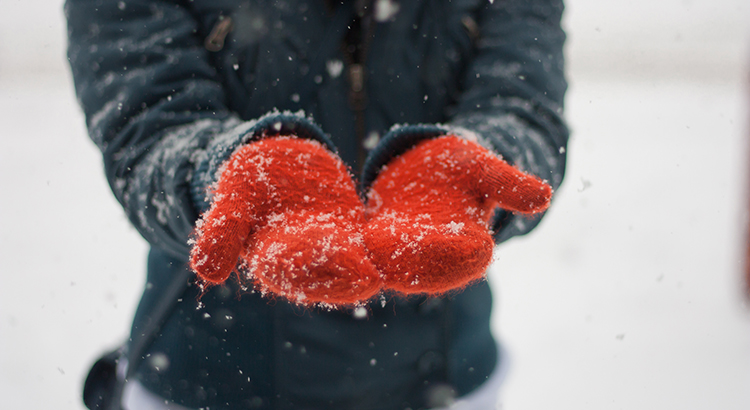 In the second half of this year, the housing market surged with activity. Today, real estate experts are looking ahead to the winter season and the forecast is anything but chilly. As Lawrence Yun, Chief Economist for the National Association of Realtors (NAR), notes:
"It will be one of the best winter sales years ever."
The typical winter slowdown in the housing market is simply not on the radar. Here's why.
While today's historically low mortgage rates are expected to remain low, they won't be this low for much longer. This could be the last chance for homebuyers to secure such low rates, and they're ready to take action. In a recent article, Bankrate explained:
"If you're looking to buy a home…expect mortgage rates to remain low into 2021. However, the possibility of rates falling to 2.5 percent or lower has faded as the U.S. economy has rebounded."
As long as we continue to see low interest rates, we'll see hopeful buyers on the hunt for their dream homes. Yun confirmed:
"The demand for home buying remains super strong…And we're still likely to end the year with more homes sold overall in 2020 than in 2019…With persistent low mortgage rates and some degree of a continuing jobs recovery, more contract signings are expected in the near future."
The challenge, however, is the lack of homes available for sale. With that in mind, all eyes are on homeowners to see if they'll sell this winter or wait until spring. Danielle Hale, Chief Economist for realtor.com, says it's best for sellers to capitalize on this moment sooner rather than later:
"We currently see buyers sticking around in the housing market much later than we usually do this fall. If that trend continues, we will see more buyers in the market this winter, too. So, this winter is likely to be a good time to sell."
With buyers ready to stay active this winter, sellers who want to close a deal on the best possible terms shouldn't wait until spring to put their homes on the market.
Bottom Line
Experts agree the winter housing market could potentially be bigger than ever. Whether you're ready to buy or sell, let's connect today so you can be in your dream home by the new year.
IF YOU ARE LOOKING TO PURCHASE A NEW HOME IN Seattle, CONTACT US TODAY AT (206) 395-6262 OR SEND US A MESSAGE NOW!
How Can We Help You?
We would love to hear from you! Please fill out this form and we will get in touch with you shortly.