INSERT VIDEO INTRODUCING THE FSBO PAGE and "BACKUP PLAN"
How Much Is Your Puget Sound Home Really Worth?
Fill out the short form below to get a FREE 100% Accurate Home Value Report for your Puget Sound house with up to date nearby "sold" data and our recommendation on the trend of home values in your neighborhood.
(FSBO Biz Plan and Sales Pitch)
How Marketing And Innovation Will Get YOU More Money And The Best Terms When Selling Your Home Emily Cressey
---
Is Your Home Getting The Exposure It Needs As A FSBO?
---
How To Sell Your Home With Confidence And
Maximize Your Return On Investment
---
Meet Emily Cressey, Real Estate Broker
Get What You Want When You Sell
However, statistics show you're not alone. Only 11% of FSBO owners end up selling the home themselves.
Fortunately, working with an agent doesn't have to be a "rip-off." Our goal is to make you thrilled with the outcome of your home sale, so we have flexible pricing options to help you out.
---
How To Decide
Whether To Work With A Realtor?
Is Working With An Agent A Better Choice Than Selling For Sale By Owner?
What Do The Statistics Really Say About The Most Profitable Way to List Your Home?
---
3 Ways To Sell Your Home
Top-Dollar Sale
If you are "All About The Benjamins," you're not alone – most sellers want to maximize their profits at sale.
Our proven program helps put more money in your pocket!
Professional Staging
3-D MatterPort Tours
Paid Social Media Ads
Multiple Video Tours
Tap Into Our Network of Buyers & Agents
Mail Pieces
Open Houses
Phone Calling & Door Knocking Campaigns
Remember: If we find an un-represented buyer to purchase your home, we won't charge you the 3% Buyer's Agent Commission… you'll keep that in your pocket.
No-Hassle Sale
Whether or not your house is in good condition, we can buy it instantly, ourselves.
Pick the date you want to close.
Know the price from Day 1.
Selling your house can be stressful.
Have peace of mind by knowing all of your options to sell your house on the date of your choice without having to do any repairs.
We can buy your house in as-is condition after review by a certified inspector who will help us understand the current condition of the home.
With our special funding sources, we can pay all cash, take over payments, list with a back-up plan, or implement other creative solutions so you don't get "left in the lurch" with a home you don't want.
Fix & List Sale
If you know your home could sell for more money with a few updates & remodeling, but don't want to invest the time or money to do the repairs yourself, we can help.
We've partnered with the right vendors to manage the work and wait til AFTER the sale to get paid.
No job is too big or two small. Whether you need a simple paint and carpet; a facelift for kitchen or bathroom cabinets; or a re-roof with mold remediation in the attic… we can get the job done.
You never write a check, and you never lift up the phone.
A project manager will handle everything and all contractors are licensed, bonded, and insured.
We'll guide you through every step.
Home Need Repair?
Consider skipping the realtor and selling the No-Hassle way.
Not every home or every situation is a "best candidate" for working with a realtor. If you need to sell quickly, or the home is not "move-ready" you might want to take advantage of our "fast cash offer" program or "fix and list" program.
---
Considering Selling?
Selling a home can be an exciting but also challenging experience. If you're planning to sell your Puget Sound Home – whether by yourself or with an agent, it's important to be prepared and aware of what to expect throughout the process.
This short guide is designed to provide savvy sellers like you with valuable insights and tips to navigate the sale of your property successfully.

DOWNLOAD TO ACCESS:
The Complete Guide to Selling A Home
---
Getting Ready To Pack Up?
Click below to check out our moving checklist to get your whole house ready for the next home!
Want to Know What Fun Events Are Happening This Month?
Click below for a full live schedule of local events around town!
Puget Sound STATS & LOCAL INFO
---
What Is Your Home Worth In Today's Market?
How Much Is Your Home Really Worth?
Fill out the short form below to get a FREE 100% Accurate Home Value Report for your house or condo, with up-to-date nearby "sold" data, and our recommendation on the trend of home values in your neighborhood.
Explore Our Local Neighborhoods
Love living in Seattle? See What Kind Of Fun You Can Have In Our Many Diverse Neighborhoods.
Life's A Beach In Edmonds!
Downtown Bothell's Growing
Washington's Most Expensive Luxury Neighborhoods
Don't Miss Mukilteo's Golf, Ferry, and Lighthouse!
Things To Do In Shoreline
Must-See Locations In Renton
Go Antiquing In Snohomish
Living In Lynnwood, WA
Ride Along In Seattle's Hip Ballard 'Hood
Catch Some Sun in West Seattle
We'll guide you through every step of your sale and next purchase.
Enjoy Our Blog For More Real Estate & Home Tips, and Local Information!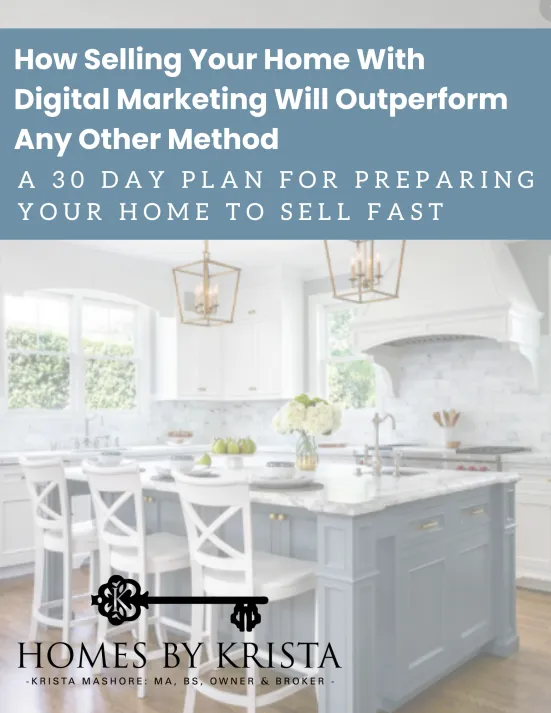 DOWNLOAD TO ACCESS: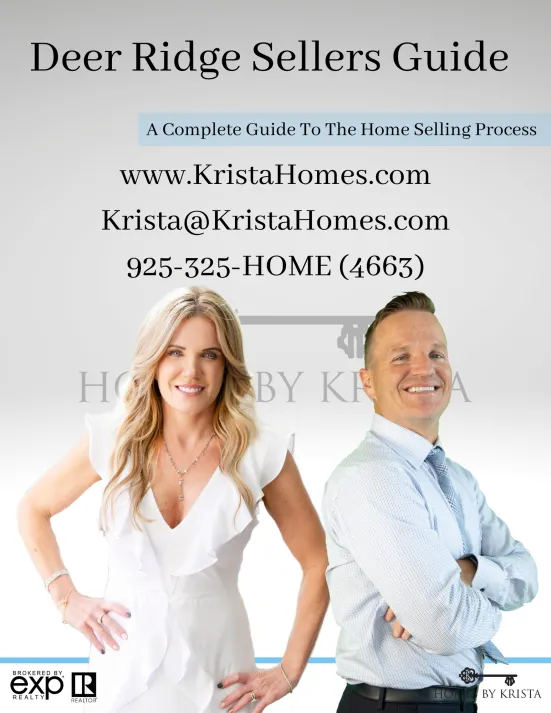 DOWNLOAD TO ACCESS:
---
Congratulations For Finding This Page & Taking Advantage of The Home Selling Programs We Offer
If you're either thinking about selling or already made the decision to sell your house, but you still have questions or concerns regarding the process, price or anything else – let me tell you:
You're in the right place.
The video collection below is giving you the exact step-by-step blueprint on everything you need so you can get clarity how to sell your home from A-Z, and guide to you make the best decision in selling your home for top dollar.
You will learn about timelines and timing, marketing your home, pricing your home, negotiations, and so much more.
Take a look around and let us know how we can help you.
Sell My House Now
Thinking about selling your house in the next six months? Call (206) 578-3438 or fill out this simple form.
Discover How To Sell Your Home Faster And To Get Top Dollar!
Enjoy the latest & most up-to-date marketing & sales tactics to sell your home fast, for top dollar.
The Pre-Market Quiz
"Will your home pass the test before going to market?"
​Learn how to sell your home for top dollar right now
​You may need to make a few changes before selling
Pre-Market Timelines
"Let's talk about the timelines before listing a home with us."
​What you should expect when getting your home ready to sell
​How to maximize the return on your investment
Timing
"How quickly will my home sell? This is a common question we get."
​Learn about the market climate and absorption rates
​The market climate will determine how quickly your home will sell
Marketing Your Home
"The importance of marketing your home properly."
Digital marketing exposes your property to the masses
Negotiation will be key in selling you home
Pricing your home is not as easy as checking Zillow
Home Valuation
"How do you determine what your house is worth?"
​Pricing your home right
​Factors to consider are size, condition, location, marketing, and negotiating
​Underpricing and overpricing your home will cause you to lose money
Is Zillow Accurate?
"Should I use Zillow as an accurate evaluation of my home's value?"
​Zillow is an algorithm based on public data
​Zillow has never seen the inside of your home and it's a computer
​Zillow comes up with the value based upon what your neighbors are selling for
What To Disclose?
To disclose or not to disclose
​This is vital to ensure that you are safe during and after the sale
​Over-disclosure is better than under-disclosure
Receiving Offers
"How do you know if you should accept the offer you just got?"
What if you don't receive the amount of offers you were hoping for?
What happens if we have more than one offer?
Good Time To Sell?
"Are we heading into a recession and is now a good time to buy and sell?"
​If you're fearful of selling due to a recession, you may want to think again
​Remember, it's all relative
Negotiations
"How to negotiate like a master to make sure you get the most out of your home?"
​How to get top dollar when selling
​Walking away with the most amount of money in your pocket
Inspections?!
"Should you get inspections done prior to listing my home?"
​The advantages of having inspections done prior to listing
​Saves you time and money
Curb Appeal
How to make a good first impression
How to get maximum exposure and top dollar
There are simple tricks that can save you money and maximize the return on your investment at the same time
Should I Take The First Offer?
This depends on the market you're in.
The goal is for your home to be seen by the masses
Then, to get the highest and best price and terms for your home
If you're not expecting multiple-offers, the first offer may be the best you'll get.
What Are Contingencies?
"When a buyer has made an offer on a home and the seller has accepted it but the final sale is contingent on certain criteria being met."
This criteria, or contingencies, typically fall under four major categories: appraisal, loan approval, inspections and reports & disclosures
Contingency Timeframes
"Now we're in contract prior to contingencies being removed. Now we're in business."
The buyer now will secure their loan, have their inspections on the property, and review all of the reports and disclosures
---
Want A Free Custom Market Proposal?
Go to the next page to request a custom market proposal for your specific home.
Want A Free Automatic Home Value?
Worried about not wanting to "waste our time?" Don't worry, we're happy to help! However, we now have an automated solution to give an accurate and automatic home value. Click the link below to get started.
How Can We Help You?
We would love to hear from you! Please fill out this form and we will get in touch with you shortly.
Want To Be Sure You Don't Miss Out On Any Local Tips
& Local Real Estate Market Updates?
Have them delivered to your inbox.
Subscribe to the monthly digital newsletter below!
SUBSCRIBE TO THE PUGET SOUND MARKET UPDATE NEWSLETTER