Three Things To Know: How To Interview A Realtor(R) (Realtor is a trademarked term for members of the National Realtors Association).
If you are thinking about buying or selling your Shoreline, Washington home, finding a good real estate agent is probably high on your list. If you're looking for a smart, trustworthy, and highly trained experienced top realtor in Shoreline, WA, let me tell you how you can find one.
Not All Real Estate Brokers Are Created Equal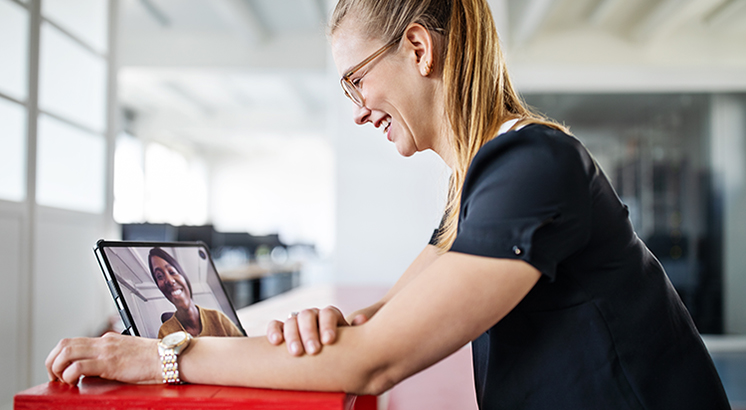 In today's fast-paced world where answers are just a Google search away, there are some who may question the benefits of hiring a real estate broker when selling a house. The reality is, the addition of more information can lead to more confusion. If you've ever found yourself spending hours going down one rabbit hole after another while trying to investigate something online, you konw that a lot of information on the internet is only touching the surface-level of a topic, and doesn't go deep enough to give you the answers you are really looking for.
Often, websites are just a means of "lead generation" and the "good information is not revealed until you are able to talk 1-on-1 with a subject matter expert.
When searching for information on how to interview a realtor, the same problem exists. But, once you find someone who is knowledgable and who you connect with, the information you need is only a phone call away.
Do You Really Need To Hire A Realtor (R)?
As an investor in my early days, I prided myself on being a DIY'er and saving money by doing as much work as possible by myself. As my wealth and income have grown, and my time has become more valuable, now I enjoy the opportunity to work with other professionals, whether it is my personal assistant, the guy who changes my oil, my property managers, or home maintenance professionals. I can do more at what I'm best at, when I team up with others who can do things more quickly and more efficiently than I can.
How Much Does It Cost To Work With A Realtor (R)?
So, hiring a real estate broker when you're ready to buy or sell a house could seem costly at first, but the peace of mind and investment advice you (should) receive makes it an expense that should pay for itself…. more like an investment. And remember, if you are BUYING a home, you will not pay for the real estate agent you choose to work with, so selecting the real estate broker you prefer should not cost you a penny upfront or at the closing table.

The home seller traditionally agrees to pay an agent's commission. Washington State's Licensing Board wants you to know that there is no "standard fee" for a real estate agent's commission. Historically the "traditional" rate has been 3% to the buyer's agent, and 3% to the seller's agent, but this is not carved in stone. In fact, in my DIY years, I worked as an agent for a discounted real estate brokerage here in Seattle, thinking that others would want to pay less fees and get a DIY type of experience when it came to buying or selling their homes. What I found was that a lot of clients that I came into contact with did not like that model, and preferred the more consultative approach an experienced local agent could provide. That's why I ultimately decided to switch brokerages and work as a full-servce real estate agent instead. I really enjoy the opportunity to teach, consult, nad connect with my clients, taking hours to answer all their questions.
The Number one complaint most clients have about their realtors is that they don't communicate enough. Some might say I "over-communicate" but my goal is to make sure that my clients are extremely well-informed, in advance of the need to make any quick descisions, so they can feel empowered to do what is best for themselves and be wise in making their own descisions, but not doing it on their own.
So yes, a realtor (r) can be your essential guide, but truth be told, not all real estate agents are created equal. Finding the right agent for you and your family should be your top priority when you're ready to sell your house.
Which Real Estate Broker Is Right For You?
The right agent is the person who can truly walk you through the whole process, look out for your best interest, and seamlessly lead you through all the steps along the way. In today's complex market, the way we execute real estate transactions is changing constantly, especially as more elements can be done virtually. Making sure you have the best advice on your side is more important than ever.
So, how do you choose the perfect agent?
It starts with trust. You must trust the advice this person is going to give you, and you'll want to begin by making sure you're connected to a true professional. An agent can't give you perfect advice because it's impossible to know exactly what's going to happen at every turn – especially in this unique market. A true professional agent can, however, give you the best advice possible based on the information and situation at hand, helping you make the necessary adjustments and best decisions along the way. The right agent – the professional – will get you the best offer available. That's exactly what you want and deserve.
What do you need to trust your agent to do?
1. Navigate the Process
There are over 230 possible steps that take place during a successful real estate transaction. Don't you want someone who has been there before, someone who knows what these actions are, to ensure you have a positive selling experience?
2. Negotiate on Your Behalf
Today, hiring a trusted and talented negotiator could save you thousands, perhaps tens of thousands of dollars. Each step – from the buyer submitting an original offer, to the possible renegotiation of that offer after a home inspection, to the potential cancelation of the deal based on a troubled appraisal – you need someone who can keep the deal together until it closes.
3. Price Your House Competitively
There's so much information in the news and on the Internet about home sales, prices, and mortgage rates. How do you know what's going on in our local area? Who do you turn to in order to competitively and correctly price your home at the beginning of the selling process?
Dave Ramsey, known as the financial guru, advises:
"When getting help with money, whether it's insurance, real estate or investments, you should always look for someone with the heart of a teacher, not the heart of a salesman."
Hiring a trusted professional who has a finger on the pulse of the market and is eager to help you learn will make your experience an informed and educated one. You need someone who's going to tell you the truth, not just what they think you want to hear.
Become Educated So You Can Make The Best Choices For You:
Your real estate broker should be someone that you can be open with about your goals for your home purchase or sale, your financial position, and with whom you can weather the emotional ups-and-downs that come with making such a personal decision on a big-money transaction. Today's real estate market is highly competitive. Having a trusted professional who's been there before to guide you through the process is a simple step that will give you a huge advantage when you're ready to sell your house. Let's make it happen together.
I would be honored to have the opportunity to interview for the job as your real estate broker. My goal is to put your needs at the heart of every conversation and decision, so by asking questions and providing relevant information, you feel confident in the strategy we design to take care of your next home sale or purchase.
Please contact me and let me know what's still on your mind when it comes to the questions that may be swirling around in your head. I can help you get organized and ask some questions of my own to help ensure you are thinking about the right things to make wise and well-informed choices in your next real estate purchase, sale, or investment.
How Can We Help You?
We would love to hear from you! Please fill out this form and we will get in touch with you shortly.