Why Selling Your Shoreline, WA Home With a Real Estate Professional Is Essential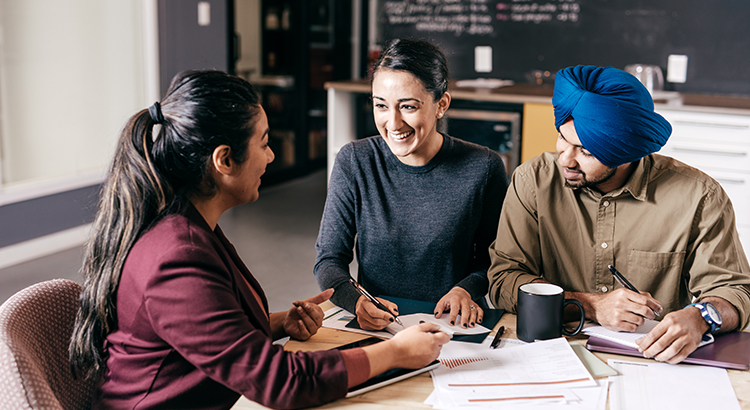 Selling your Shoreline, WA house is no simple task. And when you try to sell on your own – known as a FSBO (or For Sale by Owner) – you're responsible for handling some of the more difficult aspects of the process (and taking on that added liability) without the expert guidance you need.
The Headaches Of Selling Your House On Your Own
The 2021 Profile of Home Buyers and Sellers from the National Association of Realtors (NAR) surveys homeowners who recently sold their house on their own and asks what difficulties they faced.
Those sellers say some of the biggest headaches are:
Prepping their house for sale,
Pricing it right, and
Handling the required paperwork.
I would add that there may be "unseen" costs associated with selling your home on your own, or even with an unskilled agent. When I work with clients, I am able to sell the home for substantially more than the listing price, and substantially more than the top offer when the offers start rolling in. By negotiating with a large number of buyers, I can drive the price up an additional $50K on average.
The Best Way To Market and Sell Your Shoreline, WA Home
Working with a top Shoreline, WA Real Estate Broker like Emily Cressey is the best way to ensure you have an expert on your side to guide you at every turn.  The best real estate agents have the skills and knowledge that are essential to navigating each step with ease, efficiency, and accuracy. Here are just a few things a top real estate agent will do to make sure you get the most out of your sale.
1. Make the Best First Impression
Selling your house requires a significant amount of time and effort. Doing it right takes expertise and an understanding of today's buyers. At HomePro Associates, our agents know the answers to common questions, such as:
Do I need to take down my personal art?
How much landscaping does my house need?
What colors should I paint my walls?
Does my house have a "smell"?
Is my flooring okay?
Do I need to remodel my kitchen or bathroom?
Your time and money are important, and you don't want to waste either one focusing on the wrong things. A real estate advisor relies on their experience to answer these questions and more, allowing you to make the right investments to prep your house before you list.
2. Maximize Your Buyer Pool – and Your Sale Profits
Today, the average home is getting 3.6 offers per sale according to recent data from NAR. In Shoreline, WA many homes receive even more than that. That's great news if you're planning to sell, since the more offers you receive, the more likely you are to sell your house in a bidding war, and for a higher price.
Imperative in getting the best price for your home is getting a wide pool of hungry buyers who have seen your property and are willing to make an offer. You can't drive up the price if you are only negotiating with one buyer. Having many buyers creates leverage for you as a seller to set your price and terms. That's why our advanced online marketing program we utilize for all our properties for sale helps our sellers attract the maximum number of buyers, and therefore, the highest possible price.
At HomePro Associates with HomeSmart, we utilized paid online advertisement to our ever-growing audience of in-market buyers as well as our active buyers database to ensure your property is in front of as many buyers as possible. We want to show your home to the masses! Without access to these tools and your real estate agent Emily's marketing expertise, your buyer pool – and your home's selling potential – is limited.
3. Understand the Documentation, Including the Fine Print
Today, when a house is sold, there's lots of paperwork to be done! It seems like every year more disclosures, taxes, fees, and regulations are mandatory! The number of legal documents to juggle is growing. It's hard to understand all the requirements and fine print (especially if you're not an expert). That's why your real estate agent is not just a marketer, but an advisor and an invaluable guide.
Your agent knows exactly what needs to happen, what all the paperwork means, and can work through it efficiently. Our HomeSmart brokerage and the HomePro Associates team join forces with local real estate transaction attorneys for escrow and legal advice. They'll help you review the documentation and avoid any costly missteps that could happen if you tackle it on your own.
4. Negotiate The Best Price and Terms – With A Smile
If you sell without an agent, you'll also be solely responsible for all negotiations. That means you have to coordinate with:
The buyer, who wants the best deal possible
The buyer's agent, who will use their expertise to advocate for the buyer
The inspection company, which works for the buyer and will almost always find concerns with the house
The appraiser, who assesses the property's value to protect the lender
Instead of going toe-to-toe with all these parties alone, lean on an expert. You'd be amazed at how many real estate agent shy away from negotiating on a deal. They just take the best of what's offered without going back to the top contenders to re-negotiate with the most interested buyers to see if they will improve their offers. By doing this, I net my buyers an average of $50,000 additional on the offer price, an increase which more than pays for my entire commission.
My background as a real estate investor makes me very interested in getting you the best possible terms on your home for sale (price, closing date, few contingencies, repairs, etc.) I know what levers to pull with buyers and their agents, how to address each individual concern, and how to prevent problems and objections from coming up in the first place.  When you try to sell your house yourself, you'll need to be prepared to have these conversations on your own.
5. Price It Right
Real estate professionals have the expertise to price your house accurately and competitively. To do so, we compare your house to recently sold homes in your area and factor in the current condition of your home. These factors are key to making sure your house is priced to move quickly and get you the maximum return on your investment.
Many automated valuation sites do this using data that is available on public record and the MLS.
Click here for an automated valuation of your property.
We can also take a look and evaluate your property with a human touch.
Click here for a hand-crafted property evaluation made by a real human.
When you sell as a FSBO, you're operating without the advantage of a real person to visit your home, help you optimize it for sale, market it properly, and negotiate a winning deal – plus handling the after-contract glitches and disagreements, and facilitating all the paperwork and professional vendors as well.
Doing any of these things incorrectly could cost you in the long run if you price your house too high or too low.
Bottom Line
There's a lot that goes into selling your house in Shoreline, WA, and it takes time, effort, and expertise to truly maximize your sale. Instead of tackling it alone, let's connect to make sure you have an expert on your side.
How Can We Help You?
We would love to hear from you! Please fill out this form and we will get in touch with you shortly.