An article appeared in the Wall Street Journal this week noting tech workers leading Silicon Valley, California in droves. This begs the question of whether Seattle's tech industry will be vacated next.
Seattle Tech & Software Engineers Shift To At-Home Work
Seattle, WA has long-enjoyed a strong employment base: first with Microsoft In Redmond, WA and followed more recently by Amazon, Google and Facebook. With the Coronavirus outbreak this spring/summer; tech companies went virtual – sending employees home to work out of spare bedrooms and basements.
Crowding While Working From Home Forces Reconsideration Of Home Space Needs
With schoolchildren and parents working from home – all together, all the time – many started to eschew urban life and we saw an uptick in purchasing homes in more suburban and residential areas. Seattle has enjoyed a very fast real estate recovery, as tech hubs across the country seem to have done.
Riots, Property Damage and Taxes in Downtown Seattle, WA
As Seattle boards up shops and grocery stores in preparation for "unrest" after the 2020 presidential election, I can't help but wonder if the city – plagued by high taxes, homelessness, long, slow commutes and potential flight of employers will continue to retain its appeal.
However, Seattle seems to persevere despite all odds. Many of us who invest in real estate had our eyes peeled this summer, waiting for a downturn in the housing market commensurate with negative economic forecasts and realities for many businesses.
No such luck.
Seattle Housing Market Pumping Strong Despite Predictions To The Contrary
Economic stimulus and low interest rates, combined with a desire to own and control our own space in the face of social distancing and stay-at-home policies, has continued to keep buyer demand strong.
Home owners, for the most part, are staying parked and this is creating a scarcity of supply which is driving property buyers into competitive situations with short listing periods on the market. Sellers are concerned there will be "nowhere to go" when it comes to finding their next house after selling a home.
What Does The Future Hold?
Although it seemed at the outset, we'd only be working remotely for "two weeks to slow the spread," major employers have extended work-from home options for months into the future, accommodating employees not comfortable working in an enclosed/crowded office space and those who are supervising children who are shut out of schools.
At this writing Amazon has cleared its employees to work from home until June 2021. It will be interesting to see if, when they are invited back, employees will be eager to return to work, or will have become productive and comfortable working at home and avoiding hour-long commutes twice a day (or sky-high in-town lease rates).
If this work-from-home period, which will have lasted over a year if workers do, in fact, get invited back in 2021 as scheduled, is seen to be a period of productivity and increased employee satisfaction, I wouldn't be surprised if technology worker concentration in the Seattle marketplace begins to dissipate. Many would rather work from a vacation house full-time, as long as it has good internet access!
How Is Remote Work Changing Homebuyer Needs?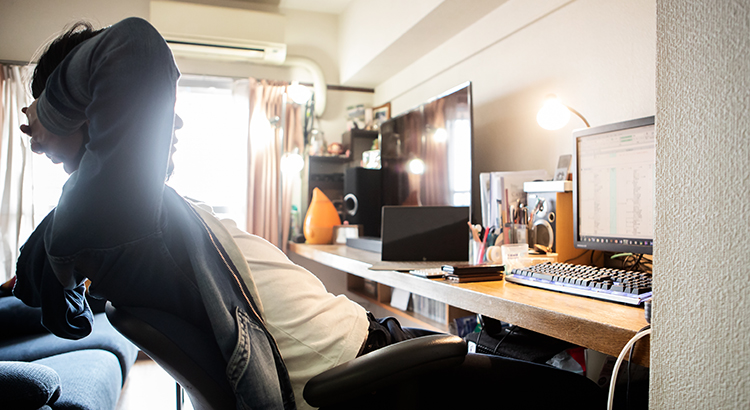 With more companies figuring out how to efficiently and effectively enable their employees to work remotely (and for longer than most of us initially expected), homeowners throughout the country are re-evaluating their needs. Do I still need to live close to my company's office building? Do I need a larger home with more office space? Would making a move to the suburbs make more sense for my family? All of these questions are on the table for many Americans as we ride the wave of the current health crisis and consider evolving homeownership needs.
According to George Ratiu, Senior Economist for realtor.com:
"The ability to work remotely is expanding home shoppers' geographic options and driving their motivation to buy, even if it means a longer commute, at least in the short term…Although it's too early to tell what long-term impact the COVID-era of remote work will have on housing, it's clear that the pandemic is shaping how people live and work under the same roof."
Working remotely is definitely changing how Americans spend their time at home, and also how they use their available square footage. Homeowners aren't just looking for a room for a home office, either. The desire to have a home gym, an updated kitchen, and more space in general – indoor and outdoor – are all key factors motivating some buyers to change their home search parameters.
A recent realtor.com-HarrisX survey indicates:
"In a June poll of 2,000 potential home shoppers who indicated plans to make a purchase in the next year, 63% of those currently working from home stated their potential purchase was a result of their ability to work remotely, while nearly 40% [of] that number expected to purchase a home within four to six months and 13% said changes related to pandemic fueled their interest in buying a new home.
Clearly, Americans are thinking differently about homeownership today, and through a new lens. The National Association of Home Builders (NAHB) notes:
"New single-family home sales jumped in June, as housing demand was supported by low interest rates, a renewed consumer focus on the importance of housing, and rising demand in lower-density markets like suburbs and exurbs."
Through these challenging times, you may have found your home becoming your office, your children's classroom, your workout facility, and your family's safe haven. This has quickly shifted what home truly means to many American families. More than ever, having a place to focus on professional productivity while many competing priorities (and distractions!) are knocking on your door is challenging homeowners to get creative, use space wisely, and ultimately find a place where all of these essential needs can realistically be met. In many cases, a new home is the best option.
In today's real estate market, making a move while mortgage rates are hovering at historic lows may enable you to purchase more home for your money, just when you and your family need it most.
Bottom Line: We'll Facilitate Your Home-Relocation Research
If your job no longer necessitates living in your current house, you may be thinking about a move. Just as we can help people coming into the cities of Seattle, Bellevue or Everett, WA – we can help those going out, as well. If you are ready to sell or need assistance contacting a professional agent in the destination city of your choice, we will put you in touch with our vetted referral network.
If, instead, you plan to stay here because of friends, family or a job that's not relocatable, we can help with that, too. Let us know what you are looking for and we'll help you take the next steps in your relocation journey.