Buying a home can be both exciting and intimidating. Buying a new home in Shoreline, WA can be a wonderful experience, though, when you work with a top real estate agent like Emily Cressey and her team at HomePro Associates.

In this video, Emily discusses the common concerns that many first time buyers have when entering the Shoreline, WA real estate market and attempting to buy a new home.
Yes, EVERYBODY is scared when it comes to buying a new home in Shoreline, WA. The housing market moves quickly and, as first-time buyers, many locals feel they are unprepared to jump into the deep end of the pool, in this fast-moving housing current.

As discussed by Emily in the above video, this infographic goes over the steps of the buying process. Knowing what you need to do "next" will help you feel less overwhelmed by the entire process, and will keep you focused on actionable items that will help yo uprogress in your home buying journey.
We want to help you understand the process, so you can be ready to make your move when the time is right for you …
Buying A New Home In Shoreline, WA – What To Expect On The Path To Home Ownership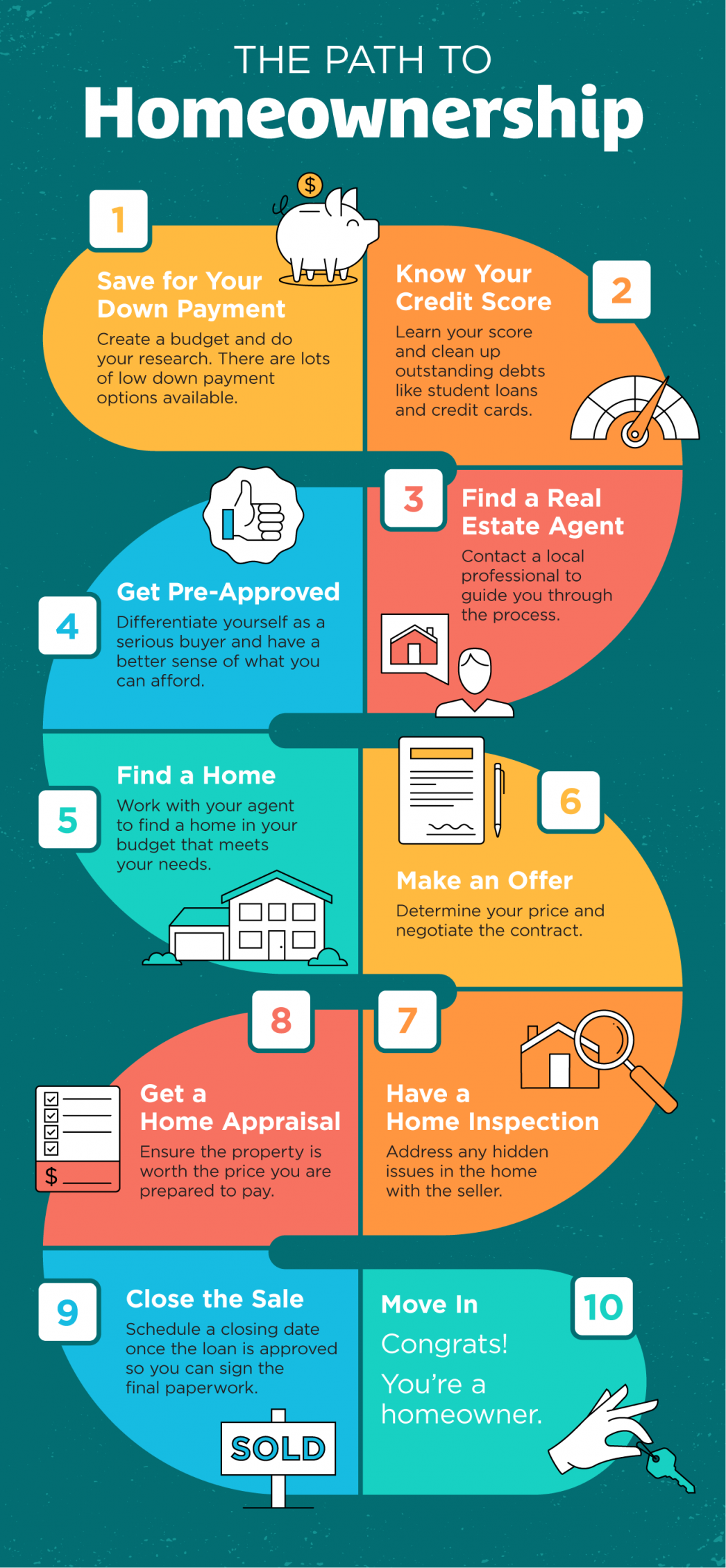 Remember This When Buying A Home In Shoreline, Washington
If you're thinking of buying a home and not sure where to start, you're not alone. Many buyers feel scared and intimidated by the high costs of real estate in Shoreline, WA. By talking to a professional now, you can find out where you are in the process and get some advice on how to proceed. We take a long-term, consultative approach toward educating our clients so they never feel any pressure to rush. Our lenders sometimes work with buyers for 2-3 years to clean up credit, pay off debt, save money and otherwise get established so they can present a great picture to the lender and get a mortgage approval to buy their first house.

Above, you will find a "road map" with simple steps to follow in the homebuying process. Not everyone does all teh steps, and you don't have to do them in the same order either. When you talk with a top real estate broker like EMily Cressey, she will break this down for you into as much detail as you like. (… Or round it up, into a simple 1-step-to-do-next discussion, if that is your preference.)

Let's connect today to discuss the specific steps along the way in our local area. Even if you are very early in the home buying process, you don't need to be scared of reaching out to make contact. Many of the buyers we work with come to us months or years before they are ready to actually close on a deal. They want to get educated about the process so they can feel prepared when they finally decide on a home to buy.
When You Are Ready To Make An Offer On A Home, Here's What You Need To Do To Be Successful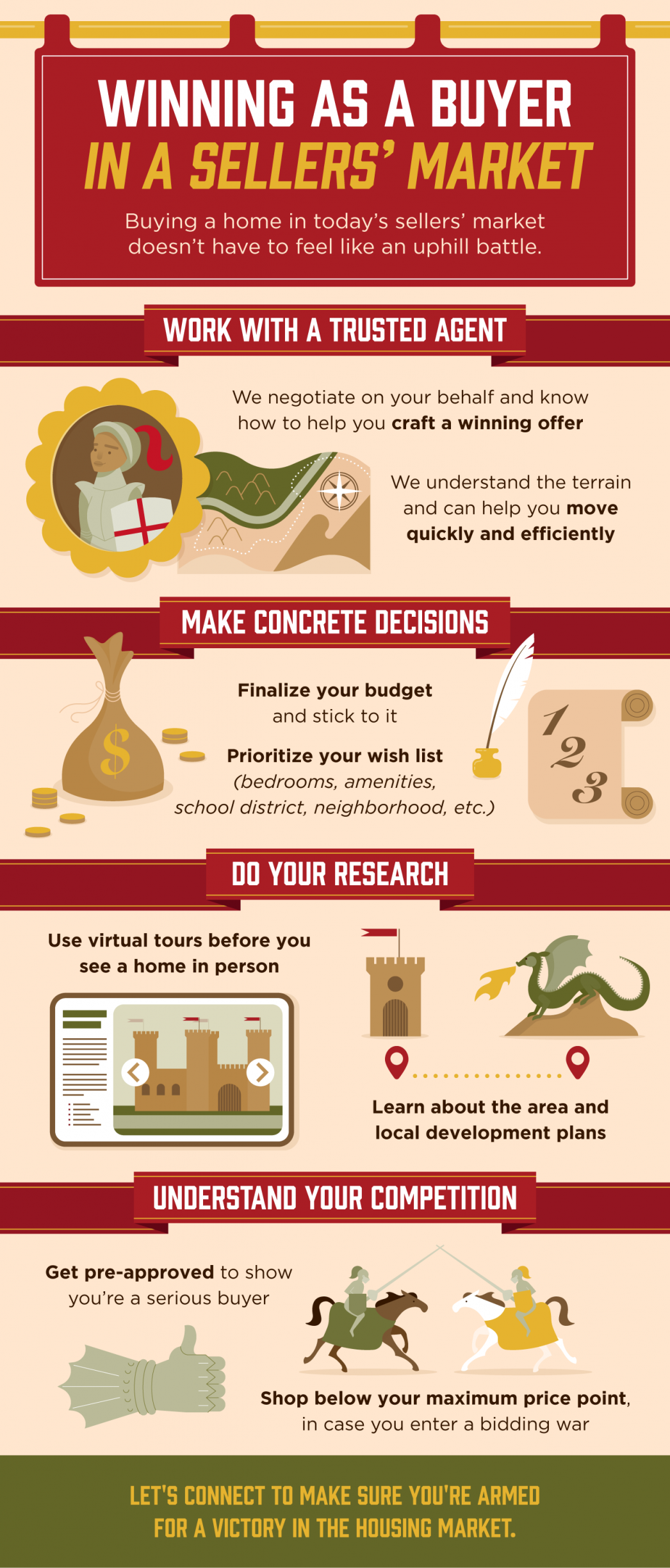 No Matter Where You Are In The Process, We Are Happy To Assist You
Buying a home in today's sellers' market in Shoreline, WA doesn't have to feel like an uphill battle.
By following the four steps above, you'll ensure you're positioned for success when making a home purchase, even when it's a seller's market – which it usually is, in Shoreline, WA. Optimistically, we expect this dynamic to benefit you when you're ready to sell your house and move on, in the future.
Fill out the form below so we can connect to make sure you're prepared for victory in the housing market this season.
Working with an excellent real estate agent can help you overcome your first time home buyer jitters and successfully navigate toward buying your first home in Shoreline, WA or wherever you choose to live.
How Can We Help You?
We would love to hear from you! Please fill out this form and we will get in touch with you shortly.